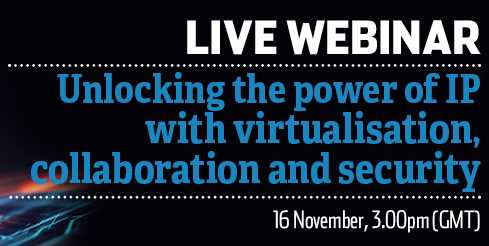 Date: 16th November 15:00 GMT
Speakers from IABM, DellEMC, ITV Studios talking about AI, HDR, 5G, SDN and more.
The evolution to IP networks' replacement of SDI is itself moving in multiple phases. But it's not just this that we have to consider; enterprise IT infrastructure and workflow tools are getting a workout too.
Please join our panel of industry experts including Thomas Burns, Field CTO for Media & Entertainment, Dell and Rob O'Brien, Senior Application Manager, ITV Studios as we explore the seismic shifts in our industry and discuss:
AI-based metadata extraction from media archives
Telco 5G re-architecture encouraging adoption of SDN  & NFV by media companies
Distributed file – object workflows for collaborative content production
Financial modelling tools to calculate the costs of moving data in the pipeline
Orchestration layer and "service bus" –based workflow management tools
Media functions virtualised using FPGAs vs. GPUs
"Build vs. Buy" OTT strategies for linear broadcasters
Content Security concerns with networks carrying premium content
HDR for gaming vs. broadcast vs. cinema