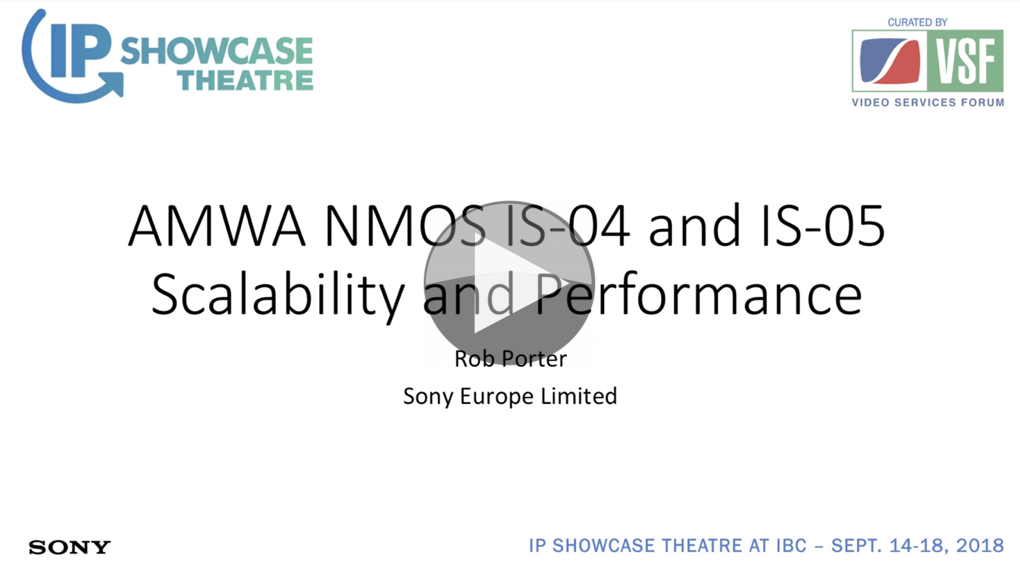 AMWA's discovery and registration protocols IS-04 and IS-05 play a big role in making IP systems usable, allowing the system to easily identify new kit when it's plugged in and understand its capabilities. However, deploying such systems at scale should give anyone pause for thought – how scalable are they? How does the system recover after a network outage? Clearly we wouldn't want the system to be brought down by the administrative burden.
Rob Porter, from Sony Europe Ltd., has done the research and presents it here at the VSF's IP Showcase at the 2018 IBC.
Rob gives a brief overview of the two specifications, describing their APIs and the open source nature of them. He then goes on to explain how he emulated this large number of devices and what he found.
Finally, Rob wraps up the session by explaining how he optimised network-loss recovery times and summarises best practices.
Speaker
Rob Porter
Project Manager – Advanced Technology Team,
Sony Europe Limited