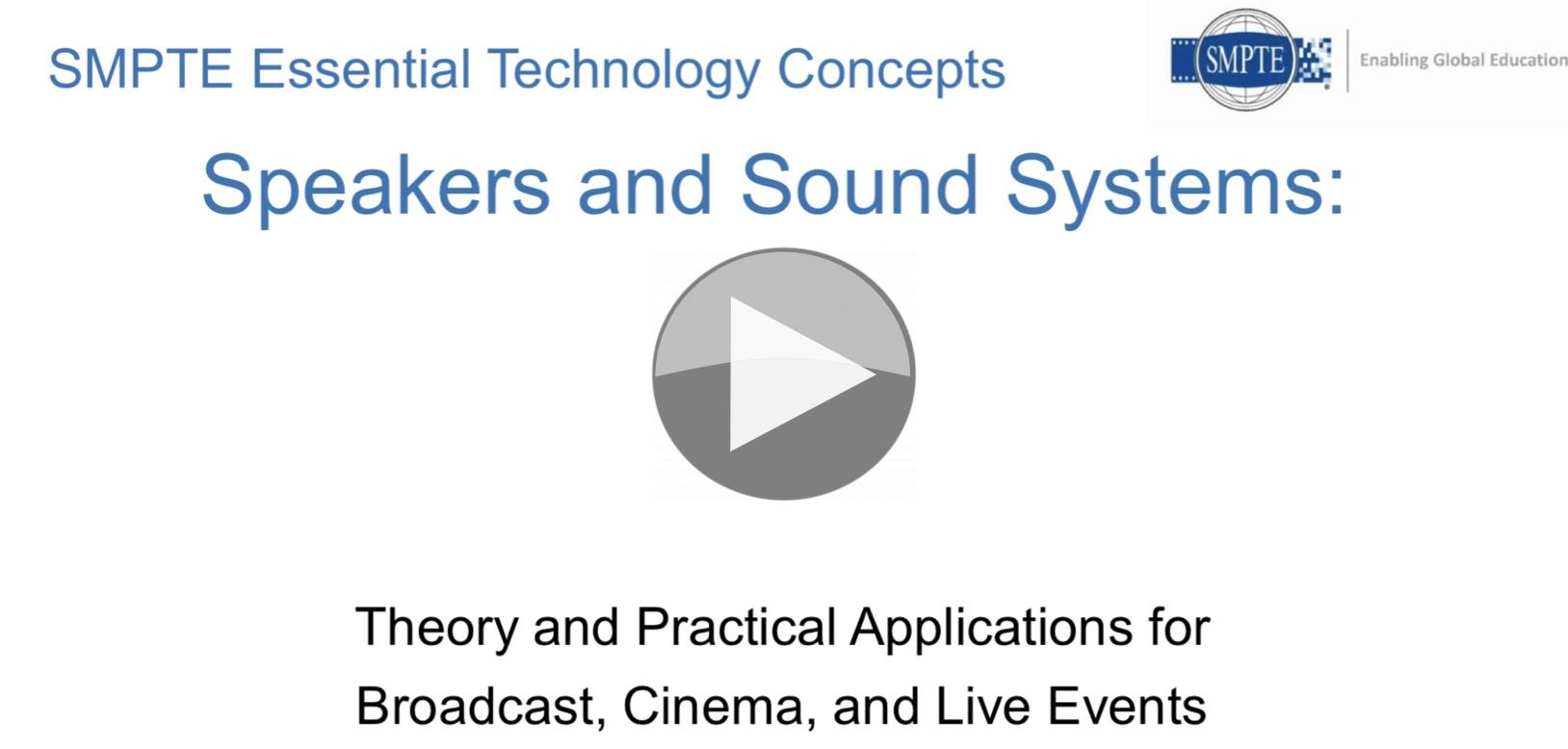 Many of us know how speakers work, but when it comes to phased arrays or object audio we're losing our footing. Wherever you are in the spectrum, this dive into speakers and sound systems will be beneficial.
Ken Hunold from Dolby Laboratories starts this talk with a short history of sound in both film and TV unveiling the surprising facts that film reverted from stereo back to mono around the 1950s and TV stayed mono right up until the 80s. We follow this history up to now with the latest immersive sound systems and multi-channel sound in broadcasting.
Whilst the basics of speakers are fairly widely known, Ken with looking at how that's set up and the different shapes and versions of basic speakers and their enclosures then looking at column speakers and line arrays.
Multichannel home audio continues to offer many options for speaker positioning and speaker type including bouncing audio off the ceilings, so Ken explores these options and compares them including the relatively recent sound bars.
Cinema sound has always been critical to the effect of cinema and foundational to the motivation for people to come together and watch films away from their TVs. There have long been many speakers in cinemas and Ken charts how this has changed as immersive audio has arrived and enabled an illusion of infinite speakers with sound all around.
In the live entertainment space, sound, again, is different where the scale is often much bigger and the acoustics so much different. Ken talks about the challenges of delivering sound to so many people, keeping the sound even throughout the auditorium and dealing with delay of the relatively slow-moving sound waves. The talk wraps up with questions and answers.
Speakers
Ken Hunold
Sr. Broadcast Services Manager, Customer Engineering
Dolby Laboratories, Inc.