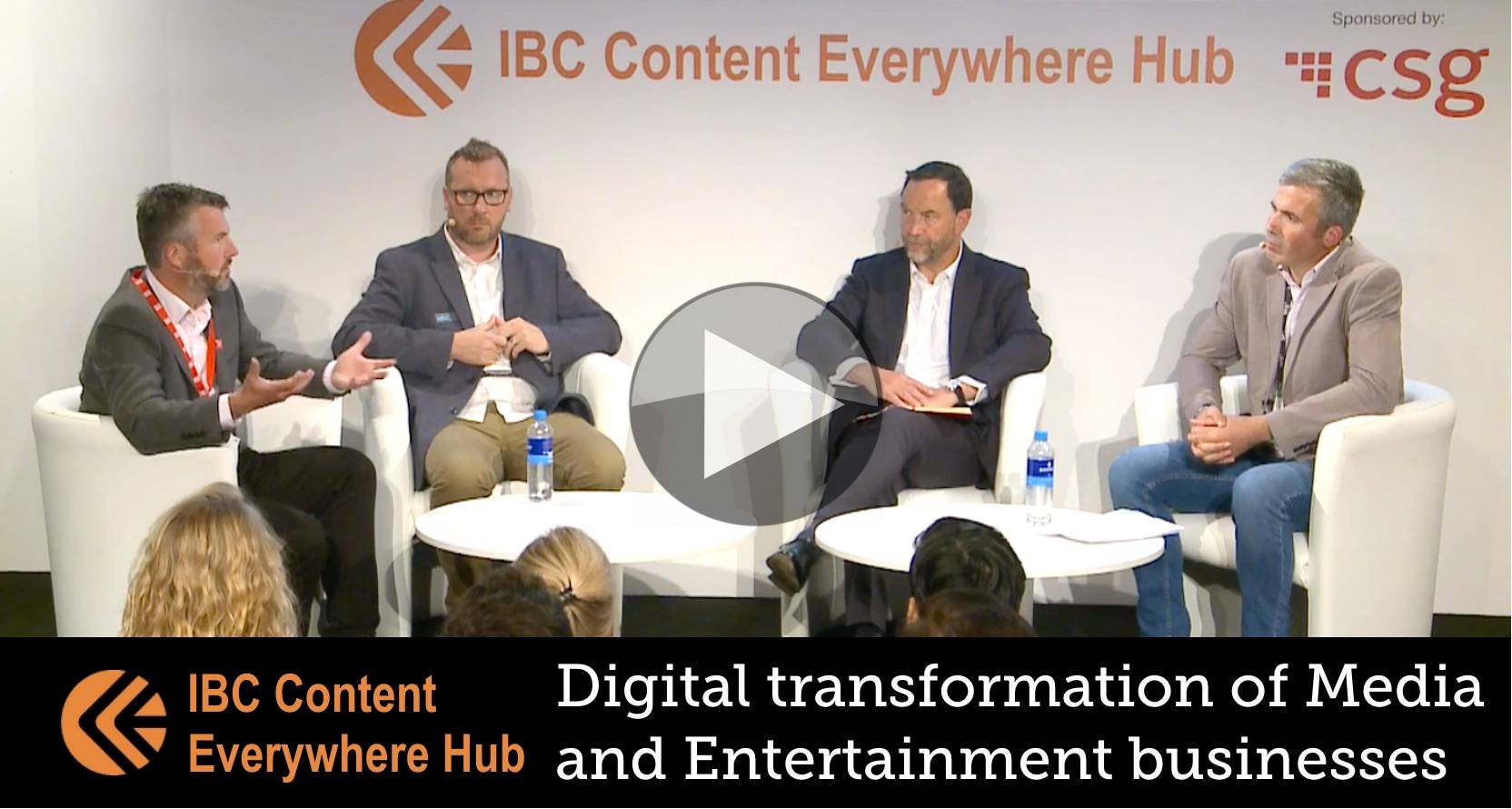 Many people have little free time so there is hot competition amongst entertainment services for those precious minutes.
Red Bee Media's Steve Russell explains how they have moved to a service based model for their platform which allows a single platform to be used by many customers. This allows them to focus on a single platform, making sure this can quickly iterate and provide new services the moment their customers think of them.
Simon Eldridge from SDVI tells us about he's bringing manufacturing methodologies to the media industry allowing companies to work much more efficiently and Bill Gash talks about about how pay TV, mobile and Telco operators are consolidating to have the power to push back against the internet giants by combining customer attention, spending power and quality of customer experience.
The panel conversation starts discussing the 'dark' episode of The Game of Thrones which led to many complaints when viewers watched the episode in environments and on displays which didn't show enough contrast – unlike the monitors in the grading suite – leading to people being unable to see what's happening in parts of the episode. Quality of experience, says Bill Gash, is very difficult and the broadness of what constitutes quality of experience can be big challenge for producers who are new to directly delivering to the viewer.
Adapt and evolve is the 'product management' approach to launching services, explains Steve Russell, which bucks the trend of launching services which used to take a lot of Capex and a long project to set up. The more recent priorities are speed to market and constant iterations to improve the service.
iflix is a great example of an innovative service which has managed to achieve scale, from 50,000 to, now, 25 million subscribers in less than 3 years. Bill Gash gives this and other examples such as Formula 1, which show the possibilities of growing into and entering this larger market. This shows it's not just about large players hitting back against the internet giants, but also a recognition that innovating can allow you to take those subs and those 'minutes of attention' away from other services.
The panel, from the Content Everywhere Hub, finishes by discussing the importance of adapting to the countries you're operating it and by identifying the key advice for anyone developing their service in this market.
Speakers
Steve Russell
Head of Media Management & OTT Portfolio,
Red Bee
Tim Mulligan
Executive Vice President and Research Director
MIDiA Research
Simon Eldridge
Chief Product Officer,
SDVI
Bill Gash
EMEA Sales Director
CSG Ascendon