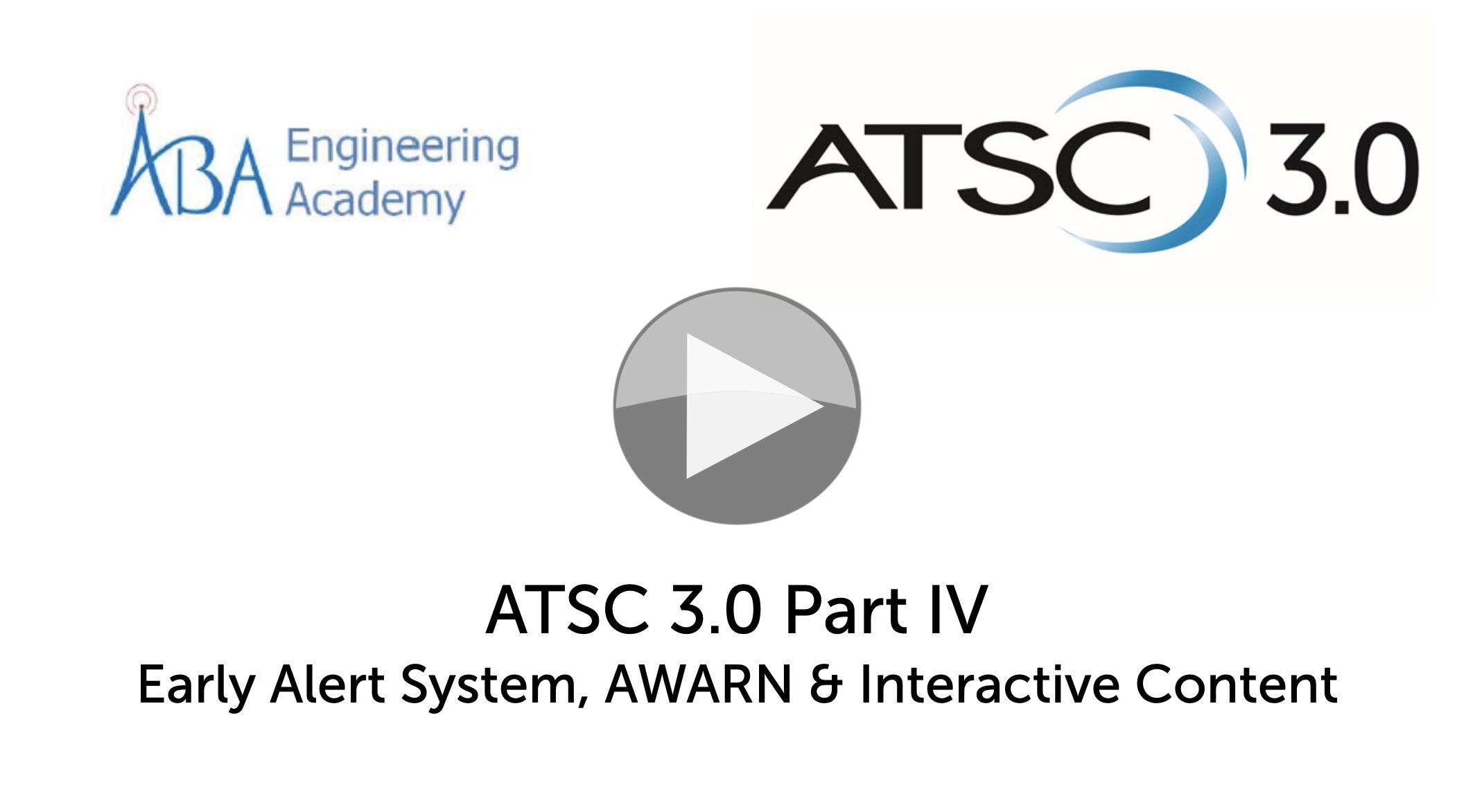 In a country where the weather can be life threatenin and where earthquakes and wild fires pose a real threat to life, an Early Alert System (EAS) is very important. This talk looks at the 'Advanced Emergency Alerting' system (AEA) that is available in ATSC 3.0 and the coalition behind it. It also talks about some of the interactive features possible.
Richard Chernock is back to dig deeper in to the set of standards which is known as ATSC 3.0. He starts by looking at the broadcaster's role in being a public information provider both to first responders and to the public at large. ATSC 3.0 was seen as an opportunity to go much further than EAS available in ATSC 1.0. One improvement, as covered previously, allows for very robust transmission methods. AEA also provides rich media, version information and expiry information. Additionally it can be delivered to targeted areas.
The AWARN (Advance Warning and Response Network) is a project to look world-wide at the different EAS activities ongoing in order to bring learning into ATSC and represents both broadcasters and national agencies such as FEMA and homeland security. It provides practical advice on resilience (backup generator provision), how to maximise the verboseness of information, encryption and much more.
Finishing off this short talk, Richard highlights the OTT-style interactive services possible with ATSC 3.0. He shows a quiz format where the graphics are within the control of the broadcaster. Other examples discussed are interactive access to sports replays, purchasing merchandise, the ability to synchronise with a second screen and advert displays.
Watch now!
Please note this is a 30 minute video but the version on YouTube repeats hence lasting 1.5 hours
Speakers
Richard Chernock
Former CSO,
Triveni Digital