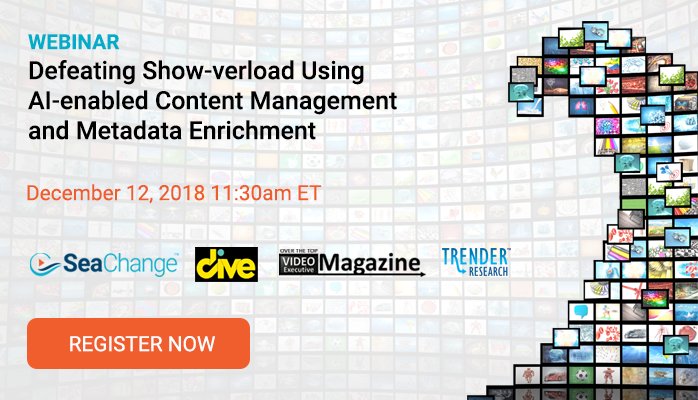 Date: Wednesday 12th December, 2018. 11:30am ET / 16:30 GMT
Data gives information. Metadata gives the context. TV and video service providers are struggling to manage all the content and metadata required to meet consumer's growing demand for more relevant and personalised content on any screen, anytime-anywhere. Join the upcoming webinar on AI for Content Management and Metadata Enrichment and learn how you can use AI-powered metadata to drive revenues and increase user engagement.
Presented by SeaChange, DiveTV, OTT Executive Summit & Magazine, and Trender Research.
Speakers
Sharique Husain
Co-founder, CBO,
DIVE
Brian Mahony
OTT Video Executive Magazine,
Trender Research
Frank He
Senior Director, Solutions Architecture
Sea Change