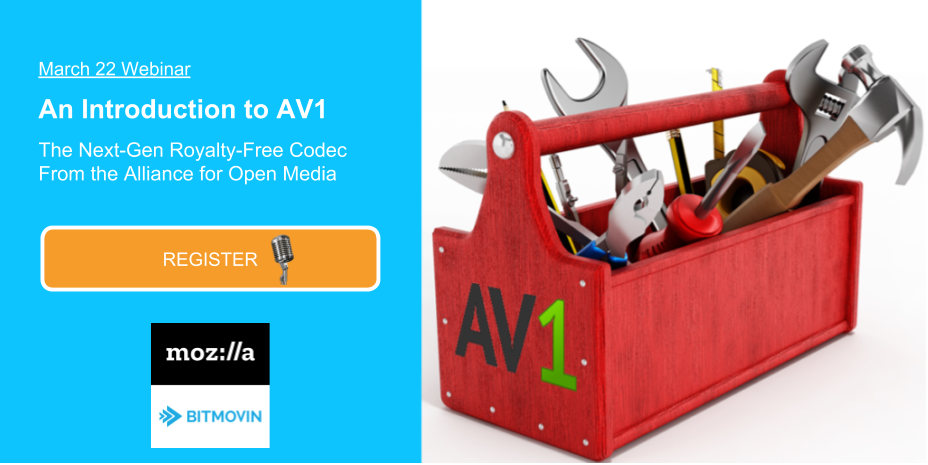 Webinar: Thu, Mar 22, 2018 14:00 GMT and 18:00 GMT
Now that AV1 has entered its final stage of development and is getting close to finalising its features, it's a good time to take a closer look at what's in store for the future of video streaming.
Join Bitmovin and Mozilla – the two companies behind the world's first AV1 playback with HTML5 – as we discover the cool new video tools in this royalty-free video codec from the Alliance for Open Media!
This webinar will cover:
+ A bit about the history that led to AV1 and the current state of the codec
+ Discover the cool new tools in AV1 brings and compare performance relative to other codecs
+ Review what's already possible and what to expect next
Speakers:

Martin Smole
Engineering Director, Encoding
Bitmovin

Nathan Egge
Senior Research Engineer
Mozilla

Kieran Farr
VP Marketing Bitmovin
Register for the live webinar! 
See also Martin Smole in:
Webinar: Cloud Vs. On-Prem Video Processing and Delivery and
Webinar: Per-Title Encoding: Netflix-style Optimization for Quality and CDN Costs