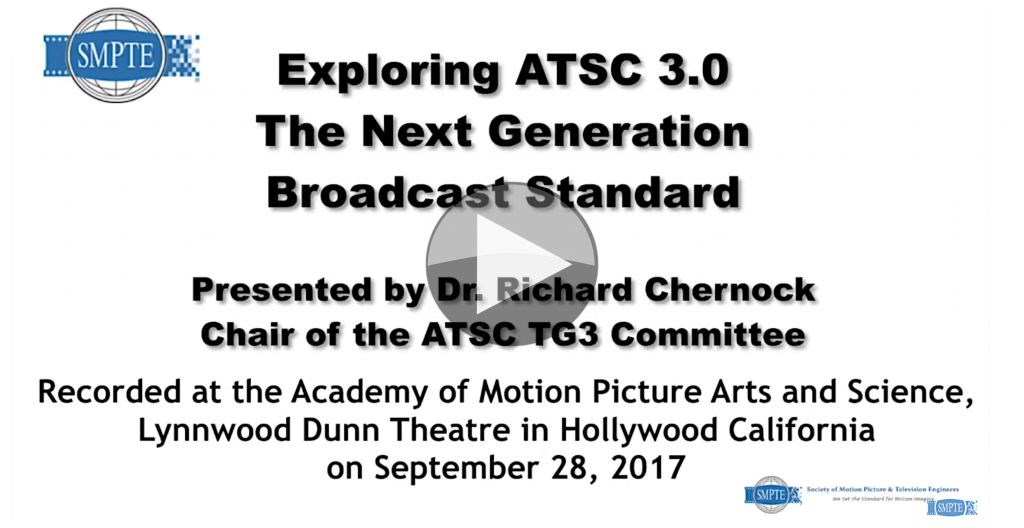 ATSC 3.0 is the next sea change in North American broadcasting, shared with South Korea, Mexico and other locations. Depending on your viewpoint, this could be as fundamental as the move to digital lockstep with the move to HD programming all those years ago.
ATSC 3.0 takes terrestrial broadcasting in to the IP world meaning everything transmitted over the air is done over IP and it brings with it the ability to split the bandwidth into separate pipes.
Here, Dr. Richard Chernock presents a detailed description of the available features within ATSC. He explains the new constellations and modulation properties delving into the ability to split your transmission bandwidth into separate 'pipes'. These pipes can have different modulation parameters, robustness etc. The switch from 8VSB to OFDM allows for Single Frequency Networks which can actually help reception (due to guard intervals).
Additionally, the standard supports HEVC and scalable video (SHVC) whereby a single UHD encode can be sent which has an HD base-layer which can be decoded by every decoder plus an 'enhancement layer' which can be optionally decoded to produce a full UHD output for those decoders/displays which an support it.
With the move to IP, there is a blurring of broadcast and broadband. This can be used to deliver extra audios via broadband to be played with the main video and can be used as a return path to the broadcaster which can help with interactivity and audience measurement.
Dr. Chernock covers HDR, better pixels and Next Generation Audio as well as Emergency Alerts functionality improvements and accessibility features.
Speaker
Dr. Richard Chernock
Chief Science Officer,
Triveni Digital