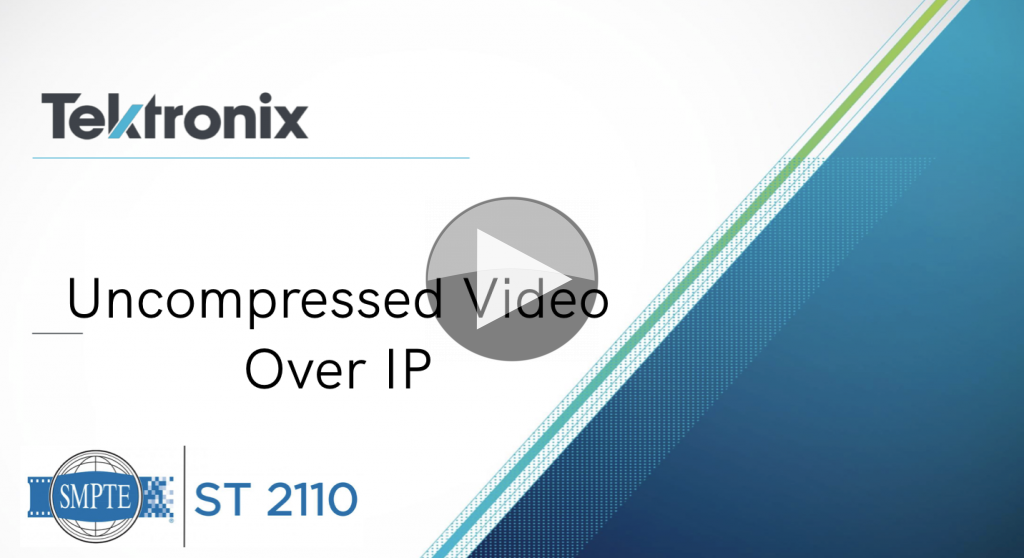 PTP and uncompressed video go hand in hand so this primer on ST 2022 and ST 2110 followed by a PTP deep dive is a great way to gain your footing in the uncompressed world.
In the longest video yet on The Broadcast Knowledge, Steve Holmes on behalf of Tektronix delivers two talks and a practical demo for the SMPTE San Francisco section where he introduces the reasons for and solutions to uncompressed video and goes through the key standards and technologies from ST 2022, those being -6 video and -7 seamless switching plus the major parts of ST 2110, those being timing, video, audio and metadata.
After that, at the 47 minute mark, Steve introduces the need for PTP by reference to black and burst, and goes on to explain how SMPTE's ST2059 brings PTP into the broadcast domain and helps us synchronise uncompressed essences. He covered how PTP actually works, boundary clocks, Grandmaster/Master/Slave clocks and everything else you need to understand the system,
This video finishes with plenty of questions plus a look at the GUI of measurement equipment showing PTP in real life.
Watch now!
Speaker
Steve Holmes
Senior Applications Engineer,
Tektronix