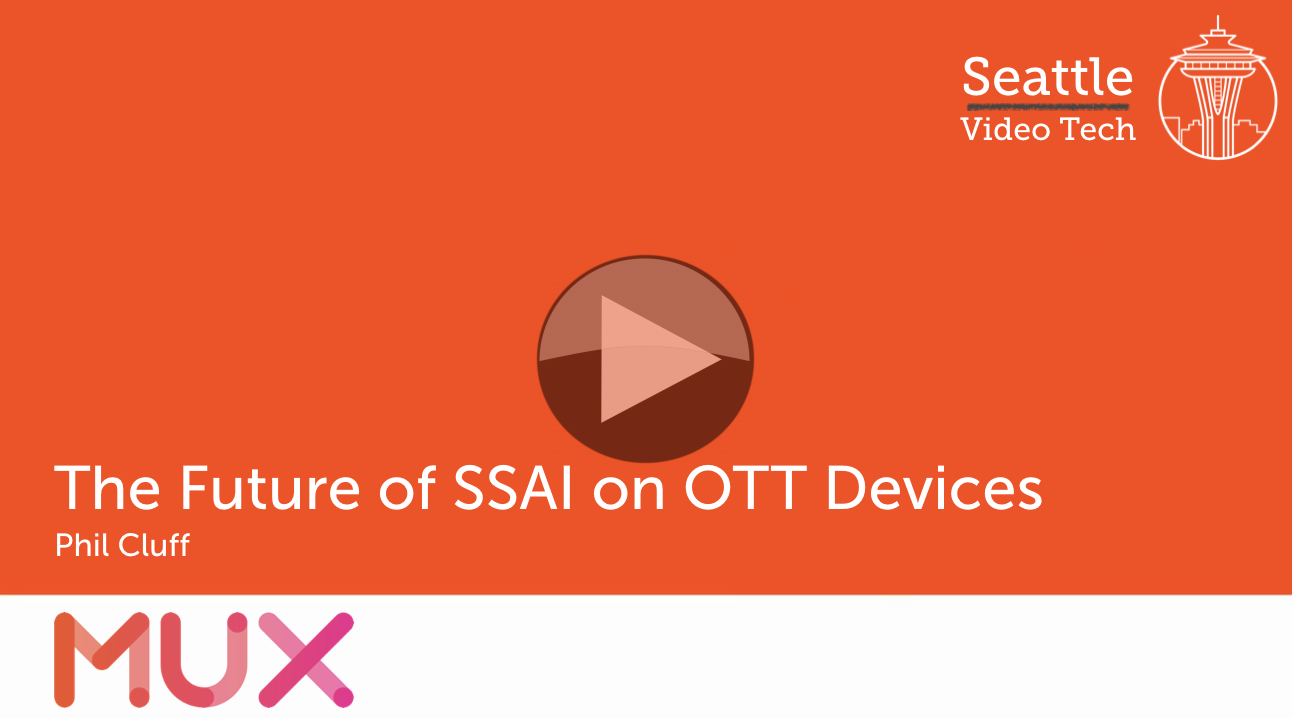 Whether it's to thwart ad blockers or to compensate for unreliable players, server-side ad insertion (SSAI) has an important role for many ad-based services. Phil Cluff is here to look at today's difficulties and to look into the future.
Talking at the August Seattle Video Tech meet up, Phil looks at how we got where we are and why SSAI came about in the first place. He then looks at the manifest-manipulation method of doing this before seeing how well OTT devices actually support it showing inconsistent support for DRM in DASH and HLS. Smart TVs are a big problem delivering consistent viewing with all being different and even the new ones being delivered into the market now are few compared to the older, 5+ year-old TVs.
One solution to levelling the playing field is to distribute Chromecasts which works fairly well in allowing any device to be come a streaming device. Another option is to use server-side sitting SSAI meaning the video stream itself has the advert in it. One problem with this approach is the impracticality to target individual users. HbbTV and ATSC 3.0 are other ways to deliver adverts to the television.
Beacons are a way of players singling back to the ad networks that adverts were actually shown so Phil takes a look at how these will change as time moves on before opening up to questions from the floor.
Watch now!
Speakers
Phil Cluff
Streaming Specialist,
Mux