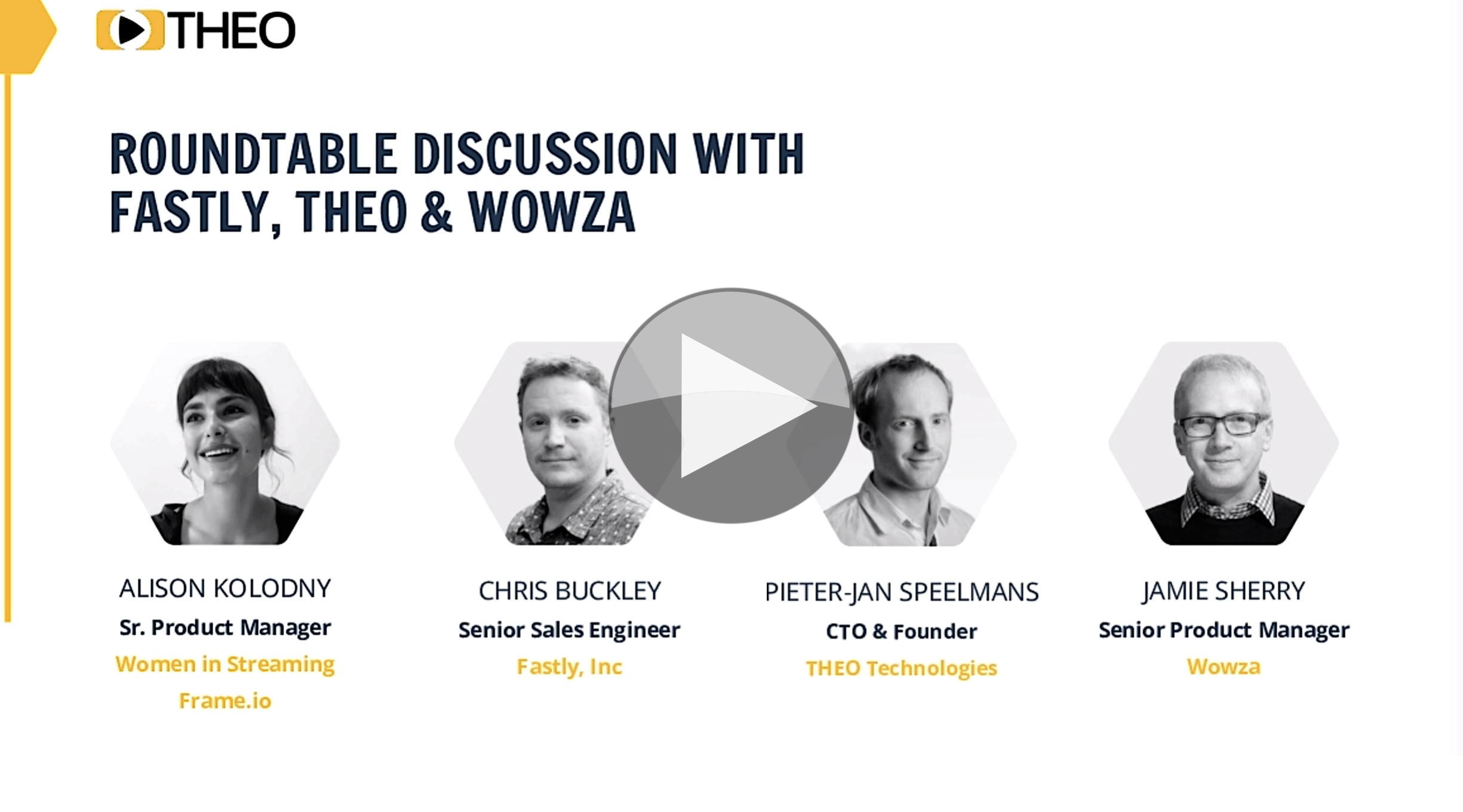 iOS 14 has finally started to hit devices and with it, LL-HLS is now available in millions of devices. Low-Latency HLS is Apple's latest evolution of HLS, a streaming protocol which has been widely used for over a decade. Its typical latency has gradually come down from 60 seconds to, between 6 and 15 seconds now. There are still a lot of companies that want to bring that down further and LL-HLS is Apple's answer to people who want to operate at around 2-4 seconds total latency, which matches or beats traditional broadcast.
LL-HLS was introduced last year and had a rocky reception. It came after a community-driven low-latency scheme called LHLS and after MPEG DASH announced CMAF's ability to hit the same 2-4 second window. Famously, this original context, as well as the technical questions over the new proposal, were summed up well in Phil Cluff's blog post which was soon followed by a series of talks trying to make sense of LL-HLS ahead of implementation. This is the Apple video introducing LL-HLS in its first form. And the reactions from AL Shenker from CBS Interactive, Marina Kalkanis from M2A Media and Akamai's Will Law which also nicely sums up the other two contenders. Apple have now changed some of the spec in response to their own further reasearch and external feedback which was received positively and summed up in, THEO CTO, Pieter-Jan Speelmans' recent webinar bringing us the updates.
In this panel, Pieter is joined by Chris Buckley from Fastly Inc. and Wowza's Jamie Sherry discussing pressing LL-HLS into action. Moderator Alison Kolodny hosts the talk which covers a wide variety of points.
"Wide adoption" is seen as the day-1 benefit. If you support LL-HLS then you'll know you're able to hit a large number of iPads, iPhones and Macs. Typically Apple sees a high percentage of the userbase upgrade fairly swiftly and easily see more than 75% of devices updated within four months of release. The panel then discusses how implementation has become easier given the change in protocol where the use of HTTP/2's push technology was dropped which would have made typical CDN techniques like hosting the playlists separately to the media impossible. Overall, CDN implementation has become more practical since with pre-load hints, a CDN can host many, many connections into to it, all waiting for a certain chunk and collapse that down to a single link to the origin.
One aspect of implementation which has improved, we hear from Pieter-Jan, is building effective Adaptive Bit Rate (ABR) switching. With low-latency protocols, you are so close to live that it becomes very hard to download a chunk of video ahead of time and measure the download speed to see if it arrived quicker than realtime. If it did, you'd infer there was spare bit rate. LL-HLS's use of rendition reports, however, make that a lot easier. Pieter-Jan also points out SSAI is easier with rendition reports.
The rest of the discussion covers device support for LL-HLS, subtitles workflows, the benefits of TLS 1.3 being recommended, and low-latency business cases.
Watch now!
The webinar is free to watch, on demand, in exchange for your email details. The link is emailed to you immediately.
Speaker

Senior Sales Engineer,
Fastly Inc.
Pieter-Jan Speelmans
CTO,
THEO Technologies
Jamie Sherry
Senior Product Manager,
Wowza
Moderator: Alison Kolodny
Senior Product Manager of Media Services,
Frame.io