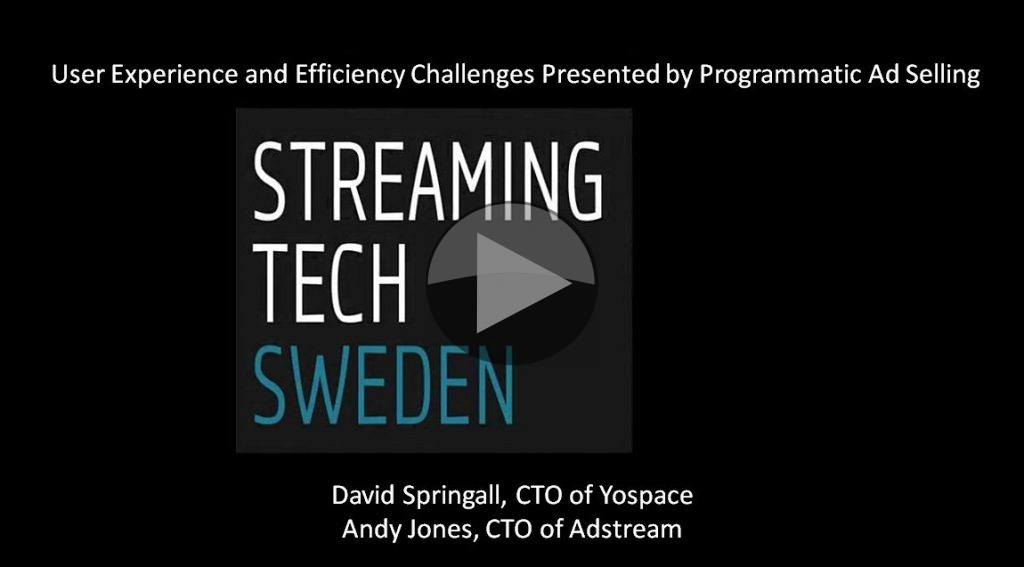 Bringing us real world experience, David Springall, CTO Yospace, Andy Jones, CTO of Adstream, talk about how server-side ads get inserted, sold and what are the benefits? This talk from Streaming Tech Sweden covers:
– A standardised approach to ad copy management through trusted third-parties addresses key safety, user experience and efficiency challenges presented by open marketplace programmatic ad selling
– The need for a significant change in the way in which advertising is trafficked in Demand and Supply-side Platforms
– Advertisers that are demanding greater visibility across all campaigns to drive creative effectiveness
– Engaging the creative process to produce targeted marketing messages, avoid ad fatigue, and drive the value of ad insertions
Streaming Tech Sweden is the tech-conference for the Streaming Tech Community. With a dedicated focus on the technology for video streaming, this is the meeting place to be educated and inspired by experts in this area, network with the community and bring home new thoughts and ideas. With a no-sponsors policy we can independently choose the topics and speakers we and the community find most important and relevant.