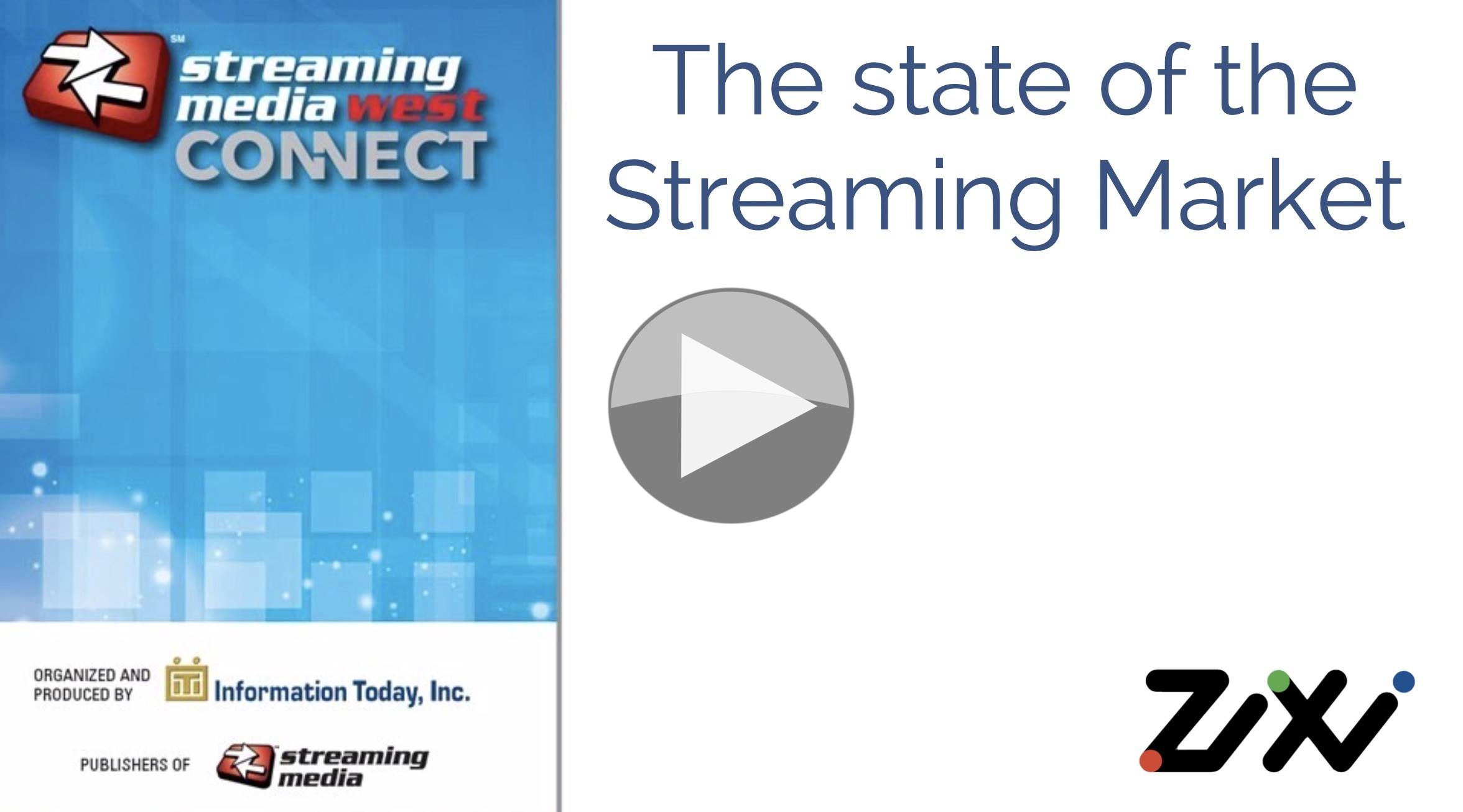 Streaming Media commissioned an extra mid-year update to their 'State of the Streaming Market' survey in order to understand how the landscape has changed due to COVID-19. With a survey already carried out once this year, this special Autumn edition captures the rapid changes we've been seeing.
Tim Siglin talks us through the results of the survey ahead of a full report being published. Since the last set of questioning the amount of live vs OTT in the businesses that responded has swung around 5% in favour of live content. The survey indicates that 65% of streaming infrastructure will be software-defined within 24 months, with some adopting a hybrid approach initially.
Tim also unveils a very striking graphic showing 56% of respondents see the internet being their company's main way of transporting video via IP dwarfing the other answers, the biggest of which is CDN with 25% which covers delivery to CDN by dedicated links or internet links within the cloud.
Zixi is part of the RIST Forum and the SRT alliance, which indicates they understand the importance of multiple-codec workflows. We see the streaming industry is of the same opinion with more than two-thirds expecting to be using multiple protocols over the next twelve months,
Looking at the benefits of moving to the cloud, flexibility is number one, cost savings at three and supporting a virtualised workforce being five. Tim mentions surprise at seeing a remote workforce being only at number five but does suggest without the pandemic it would not have entered the top five at all. This seems quite reasonable as, whatever your motivation for starting using the cloud, flexibility is nearly always going to be one of the key benefits.
Reliability was ranked number two in 'benefits of moving to the cloud'. The reasons for people choosing that were fairly evenly split with the exception of uptime being 39%. Quality of Service, Quality of Experience and cost all came in around 20%.
Tim Siglin and Gordon Brooks discuss how 5G will impact the industry. Gordon gives a business-to-business example of how they are currently helping a broadcaster contribute into the cloud and then deliver to and end-point all with low-latency. He sees these links as some of the first to 'go 5G'. In terms of the survey, people see 'in venue delivery' as half as likely to be useful for video streaming than distribution to the consumer or general distribution. Tim finishes by saying that although it could well be impactful to streaming, we need to see how much of the hype the operators actually live up to before planning too many projects around it.
Watch now!
Speakers
Tim Siglin
Founding Executive Director
HelpMeStream
Gordon Brooks
CEO
Zixi
Moderator: Eric Schumacher-Rasmussen
Editor, Streaming Media