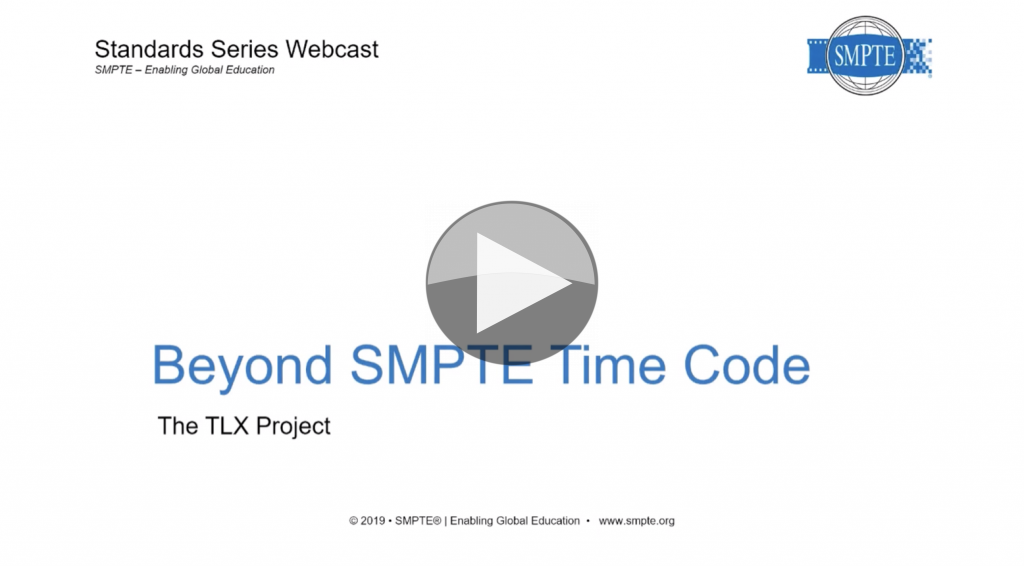 SMPTE Time Code started off in the 1970s and has evolved yet in some ways remained unchanged. It is key to electronic video editing, and has found application in many other fields and industries including live events. This is Armin Van Buren explaining how he uses SMPTE timecode in his live DJ sets.
The more we push technology, the more we demand form timecode, so now there is the TLX project (Time Label, eXtensible) which seeks to define a new labelling system.
The webinar will provide an overview of the emerging design, and is intended to provide a preview for potential users, and to encourage participation by those with expertise to offer.
Peter Symes, the host, covers:
The history of timing
What SMPTE ST 12 is and its evolution
The concept of TLX
Use of PTP & provision for extensibility
What types of data can TLX convey
Q&A!
Watch now to hone your knowledge of the SMPTE timecode that already exists and to get ready to understand TLX.
Speakers
Peter Symes
Consultant,
SMPTE Fellow
Joel E. Welch
Director of Education,
SMPTE