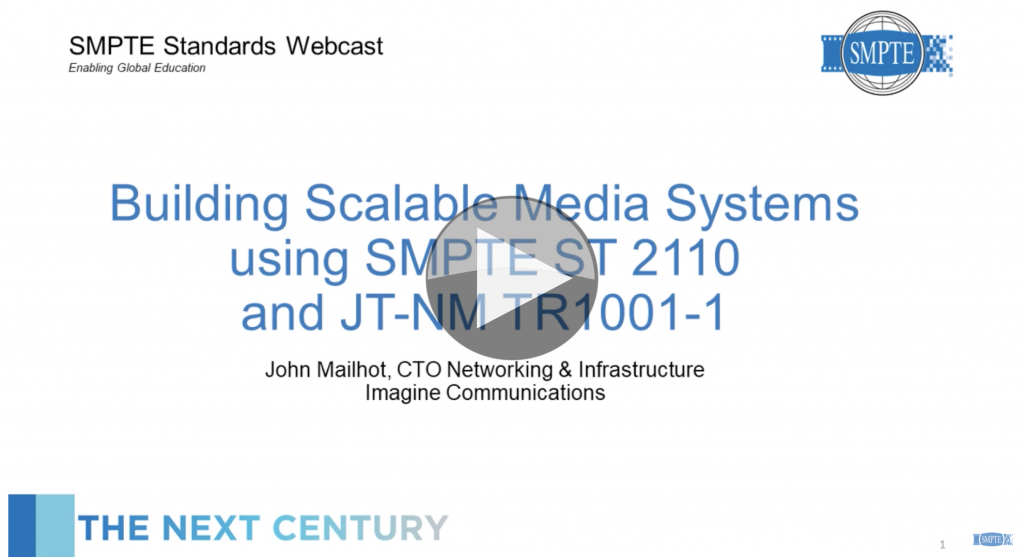 With the SMPTE 2110 suite of standards largely published and the related AMWA IS-04 and -05 specifications stable, people's minds are turning to how to implement all these standards bringing them together into a complete working system.
The JT-NM TR-1001-1 is a technical recommendation document which describes a way of documenting how the system will work – for instance how do new devices on the network start up? How do they know what PTP domain is in use on the network?
John Mailhot starts by giving an overview of the standards and documents available, showing which ones are published and which are still in progress. He then looks at each of them in turn to summarise its use on the network and how it fits in to the system as a whole.
Once the groundwork is laid, we see how the JT-NM working group have looked at 5 major behaviours and what they have recommended for making them work in a scalable way. These cover things like DNS discovery, automated multicast address allocation and other considerations.
Speaker
John Mailhot
CTO Networking & Infrastructure
Imagine Communications