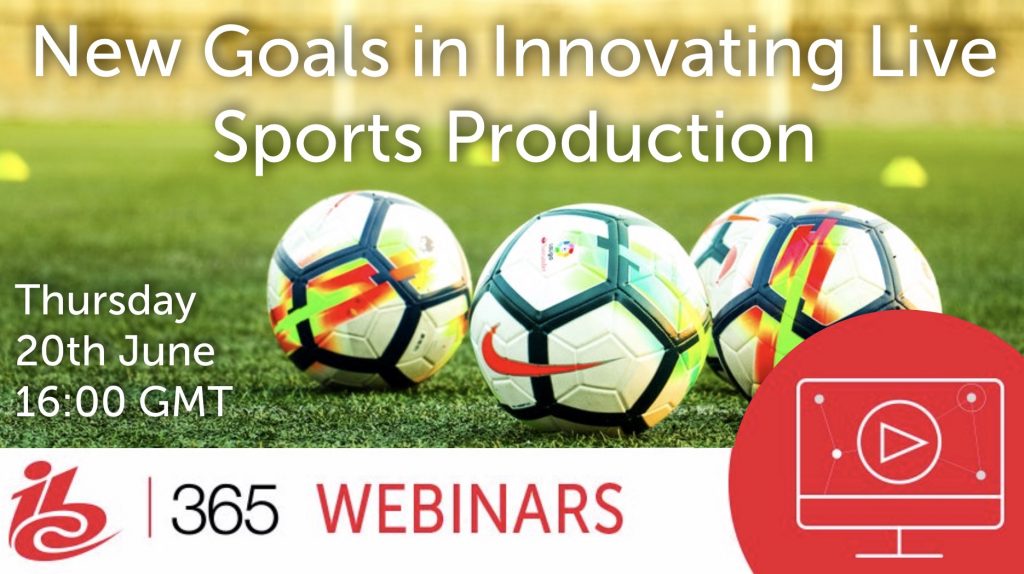 Sports broadcasting has always been on the forefront of technology both by developing products specifically for the sporting market such as sports graphics, annotation and ball tracking and also by pressing nearly any new technology that comes along into production.
The result of this relentless thirst for technology is year-by-year better and better productions done in more innovative and often lower-cost ways.
Date: Thursday June 20th, 2019. Time: 16:00 BST
Register now!
Remote production has long been a buzz word in sports broadcasting which has taken a long time to take hold (known as REMIs in North America). This is partly because the technologies needed to do it really well and really seamlessly are only just becoming dominant and partly because sports workflows from a technology and a business needs perspective are so different from company to company that one remote production.
However there are ever stronger pushes into remote production which very much brings remote production into day-to-day use in many companies. Kiswe Mobile joins us on this webinar to explain their experience in enabling remote production.
AI is looked on as an important tool in sports broadcasting. With so much data, both visual and textual, AI will increasingly be an excellent tool to parse and interpret these large data sets. Whether this is simply to produce better stats analytics or to comb through the thousands of hours of footage looking for, and logging, interesting events between players, ball possession stats etc.
IBC brings in Jérôme Wauthoz from Tedial and production consultant Mike Ruddell to bring us their experience making the sports on our screens as great as it can be at a cost that broadcasters can afford.
Speakers
Jérôme Wauthoz
Vice President of Products,
Tedial
Francis Zane
Chief Technology Officer,
Kiswe Mobile
Mike Ruddell
Sports Production Innovation Consultant