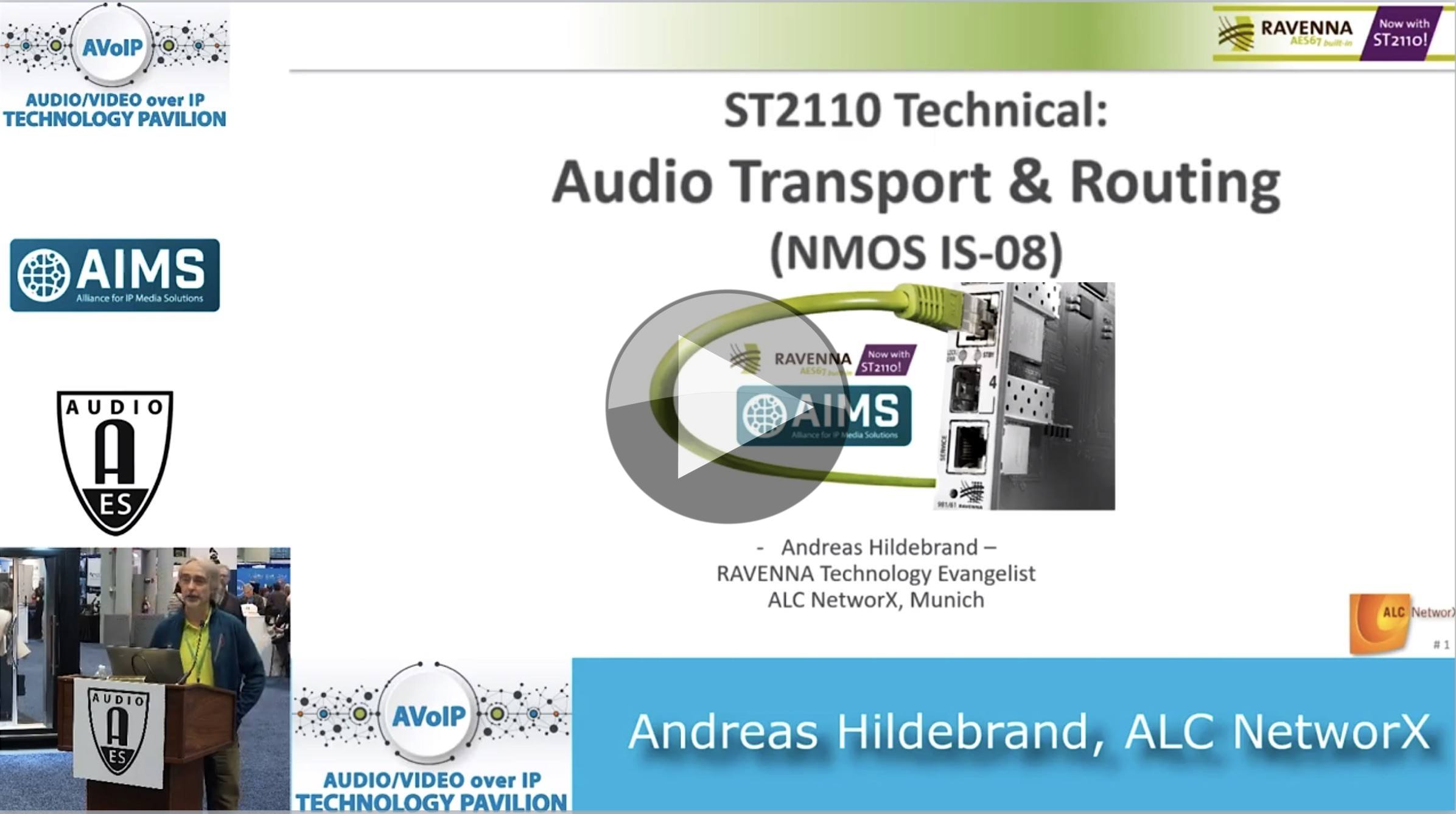 Let's face it, SMPTE ST 2110 isn't trivial to get up and running at scale. It carries audio as AES67, though with some restrictions which can cause problems for full interoperability with non-2110 AES67 systems. But once all of this is up and running, you're still lacking discoverability, control and management. These aspects are covered by AMWA's NMOS IS-04, IS-05 and IS0-08 projects.
Andreas Hildrebrand, Evangelist at ALX NetworX, takes the stand at the AES exhibition to explain how this can all work together. He starts reiterating one of the main benefits of the move to 2110 over 2022-6, namely that audio devices don't need to receive and de-embed audio. With a dependency on PTP, SMPTE ST 2110-30 an -31 define carriage of AES67 and AES3.
We take a look at IS-04 and IS-05 which define registration, discovery and configuration. Using an address received from DHCP, usually, new devices on the network will put in an entry into an IS-04 registry which can be queried by an API to find out what senders and listeners are available in a system. IS-05 can then use this information to create connections between devices. IS-05, Andreas explains, is able to issue a create connection request to endpoints asking them to connect. It's up to the endpoints themselves to initiate the request as appropriate.
Once a connection has been made, there remains the problem of dealing with audio mapping. Andreas uses the example of a single stream containing multiple channels. Where a device only needs to use one or two of these, IS-08 can be used to tell the receiver which audio it should be decoding. This is ideal when delivering audio to a speaker. Andreas then walks us through worked examples.
Watch now!
Speaker
Andreas Hildebrand
Ravenna Technology Evangelist,
ALC NetworX