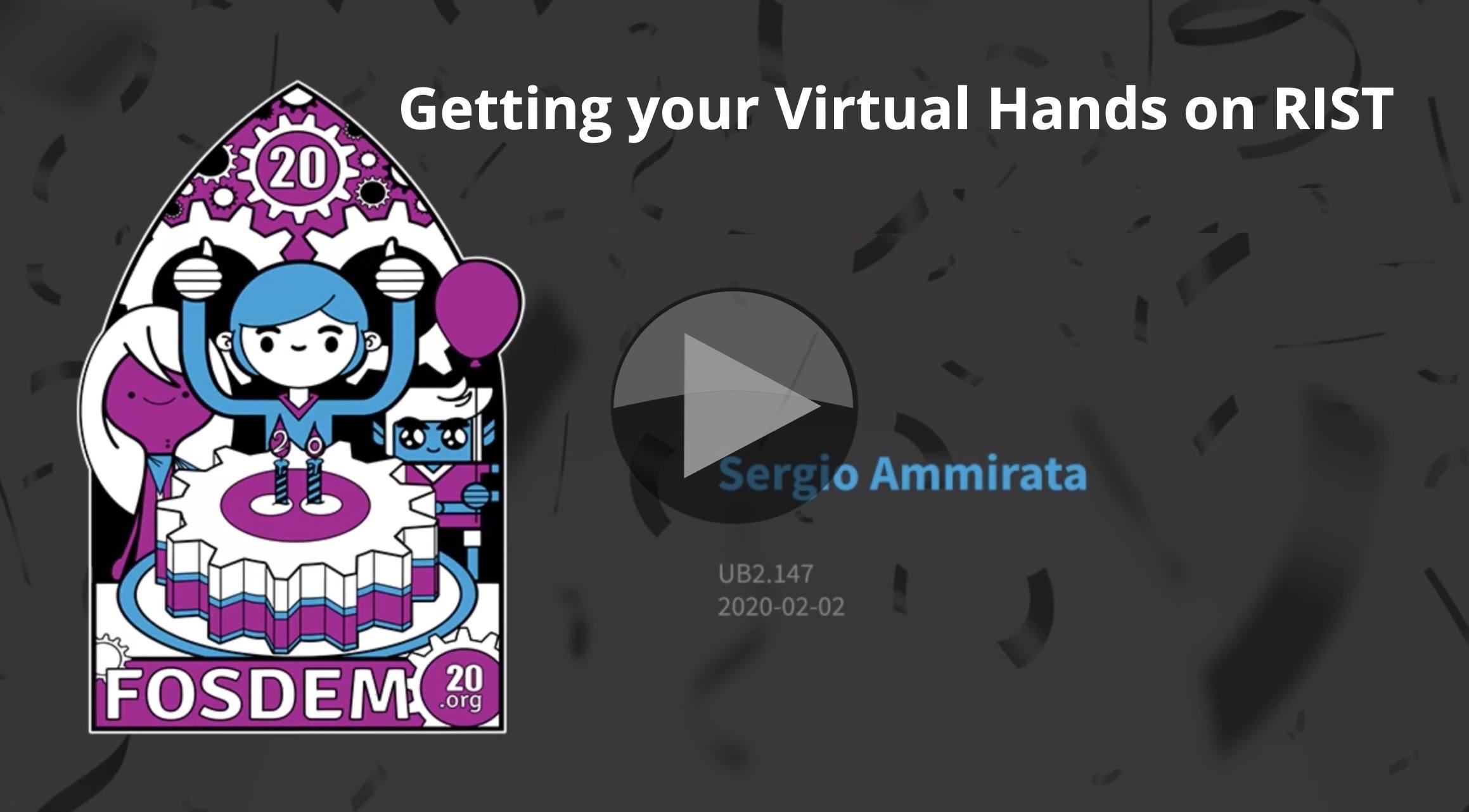 RIST is one of a number of error correction protocols that provide backwards error correction. These are commonly used to transport media streams into content providers but are increasingly finding use in other parts of the broadcast workflow including making production feeds, such as multiviewers and autocues available to staff at internet-connected locations, such as the home.
The RIST protocol (Reliable Internet Stream Protocol) is being created by a working group in the VSF (Video Services Forum) to provide an open and interoperable specification, available for the whole industry to adopt. This article provides a brief summary, whereas this talk from FOSDEM20 goes into some detail.
We're led through the topic by Sergio Ammirata, CTO of DVEO who are members of the RIST Forum and collaborating to make the protocol. What's remarkable about RIST is that several companies which have created their own error-correcting streaming protocols such as DVEO's Dozer, which Sergio created, have joined together to share their experience and best practices.
Press play to watch:
Sergio starts by explaining why RIST is based on UDP – a topic explored further in this article about RIST, SRT and QUIC – and moves on to explaining how it works through 'NACK' messages, also known as 'Negative Acknowledgement' messages.
We hear next about the principles of RIST, of which the main one is interoperability. There are two profiles, simple and main. Sergio outlines the Simple profile which provides RTP and error correction, channel bonding. There is also the Main profile, which has been published as VSF TR-06-2. This includes encryption, NULL packet removal, FEC and GRE tunnelling. RIST uses a tunnel to multiplex many feeds into one stream. Using Cisco's Generic Routing Encapsulation (GRE), RIST can bring together multiple RIST streams and other arbitrary data streams into one tunnel. The idea of a tunnel is to hide complexity from the network infrastructure.
Tunnelling allows for bidirectional data flow under one connection. This means you can create your tunnel in one direction and send data in the opposite direction. This gets around many firewall problems since you can create your tunnel in the direction which is easiest to achieve without having to worry about the direction of dataflow. Setting up GRE tunnels is outside of the scope of RIST.
Sergio finishes by introducing librist, demo applications and answerin questions from the audience.
Watch now!
Speaker
Sergio Ammirata
Chief Technical Officer of DVEO
Managing Partner of SipRadius LLC.